Address
Service Credit Union
2850 S. Ashland Ave
Green Bay, WI 54304
Phone
Office: 920-433-1784
Fax: 920-433-1768
Hours: Monday – Friday 8am to 4pm
Send an Email
Feel free to use the contact form below to send a quick message!
Directors
Kristy Kaye – Chairperson
Sarah Mead – Vice Chairperson
Ted Prosser – Secretary
Brad Coenen – Treasurer
Marcia Thompson
Holly Nerat
Brandon Gerlikowski
Jessica Kugel – Associate Director
Office Staff
Nicole Fawcett – President

NMLS #461419
nicole@service-cu.com

Kim Andersen – Assistant Manager
Jane Pluff -Member Service Representative
Warning: These email links are provided for your convenience. Email is not secure and information can be read by others. Do not email information such as passwords, social security numbers, account numbers, mother's maiden name, etc.
---
Website Accessibility Statement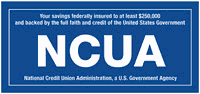 Service Credit Union is committed to providing a website that is accessible to the widest possible audience, regardless of technology or ability. We are actively working to increase the accessibility and usability of our website and in doing so adhere to many of the available standards and guidelines.
This website strives to conform to level Double-A of the World Wide Web Consortium (W3C) Web Content Accessibility Guidelines 2.0. These guidelines explain how to make website content more accessible for people with disabilities. Conformance with these guidelines will help make the website more user friendly for all people.
While Service Credit Union strives to adhere to the accepted guidelines and standards for accessibility and usability, it is not always possible to do so in all areas of the website.
We are continually seeking out solutions that will bring all areas of the site up to the same level of overall web accessibility. In the meantime, should you experience any difficulty in accessing Service Credit Union's website, please don't hesitate to contact us.