Online Security
Your online security is very important to us. We take several precautions to ensure your information is secure.
To access your account information via ServiceCU Online, you must enter your Account Number and Password. As a security precaution, staff members at Service Credit Union are unable to access your password.
In addition, Enhanced Login Security provides extra protection for your online data and helps guard against phishing scams and identity theft by recognizing your computer and usage patterns. If a questionable logon attempt is detected, the system will require additional identity verification before allowing access.
The system also displays a security image and phrase combination that you choose. This security image and phrase is displayed each time you log on to reassure you that you are logging on to ServiceCU Online. If you do not see your image and phrase, you should not enter your Password.
Other online security measures we have provided include:
Secure Sockets Layer (SSL) protocol to ensure that your connection and any information transmitted is protected.
128-bit encryption to make your information unreadable as it passes over the Internet.
Automatic time out that occurs if you are inactive on our site for more than 10 minutes.
If your browser doesn't support SSL or 128-bit encryption, you will need to upgrade your browser.
While we continue to evaluate and implement the latest improvements in Internet security technology, users of the system also have responsibility for the security of their information and should always follow the recommendations listed below:
Utilize current versions of Microsoft Internet Explorer, Firefox, or Netscape browsers.
Keep your Password confidential.
Be sure others are not watching you enter information on the keyboard when using the system.
Never leave your computer unattended while logged on to the system. Others may approach your computer and gain access to your account information if you walk away.
Exit the system when you are finished to properly end your session. Once a session has ended, no further transactions can be processed until you log on to the system again.
Close your browser when you are finished, so that others cannot view any account information displayed on your computer.
Keep your computer free of viruses. Use virus protection software to routinely check for a virus on your computer. Never allow a virus to remain on your computer while accessing the system.
Website Accessibility Statement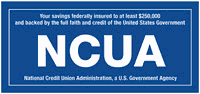 Service Credit Union is committed to providing a website that is accessible to the widest possible audience, regardless of technology or ability. We are actively working to increase the accessibility and usability of our website and in doing so adhere to many of the available standards and guidelines.
This website strives to conform to level Double-A of the World Wide Web Consortium (W3C) Web Content Accessibility Guidelines 2.0. These guidelines explain how to make website content more accessible for people with disabilities. Conformance with these guidelines will help make the website more user friendly for all people.
While Service Credit Union strives to adhere to the accepted guidelines and standards for accessibility and usability, it is not always possible to do so in all areas of the website.
We are continually seeking out solutions that will bring all areas of the site up to the same level of overall web accessibility. In the meantime, should you experience any difficulty in accessing Service Credit Union's website, please don't hesitate to contact us.